Designed by LAVA and supported by RCS, the Hutopolis book is now available with the issue #36 of the Abitare magazine. The book will be presented next April 11th during the Milan Design Week.
The publication contains most the projects developed during the research program as well as articles written by Aric Cheng, Massimiliano Giberti, Pedro Luis Gallego, Valter Scelsi, Elisabeth Sikiaridi, Frans Vogelaar, Tu Shan and Luisa Collina among others on the topics of green, density, bottom-up changes and soft strategies.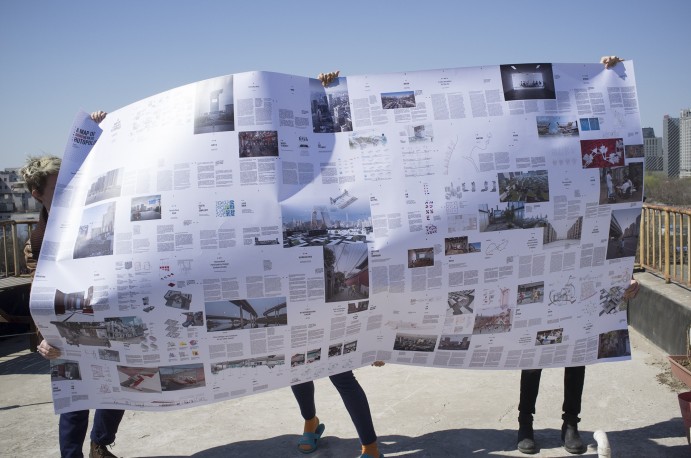 A MAP OF HUTOPOLIS
A talk about Chinese urbanization and design actions for the city 
Spazio Tecno ai Caselli di Porta Garibaldi
Piazza XXV Aprile, Milan, Italy   [map]
In the context of the Milan Design Week the opportunity will be to talk about design strategies and actions as well as new tools for the future of the city. Tools that integrated with policies, urban planning and other disciplines, could generate a real urban evolution considering citizens as a creative source.
A panel of experts, researchers and designers will participate in the debate, moderated by Prof. Luisa Collina, Full Professor at Politecnico di Milano.
---