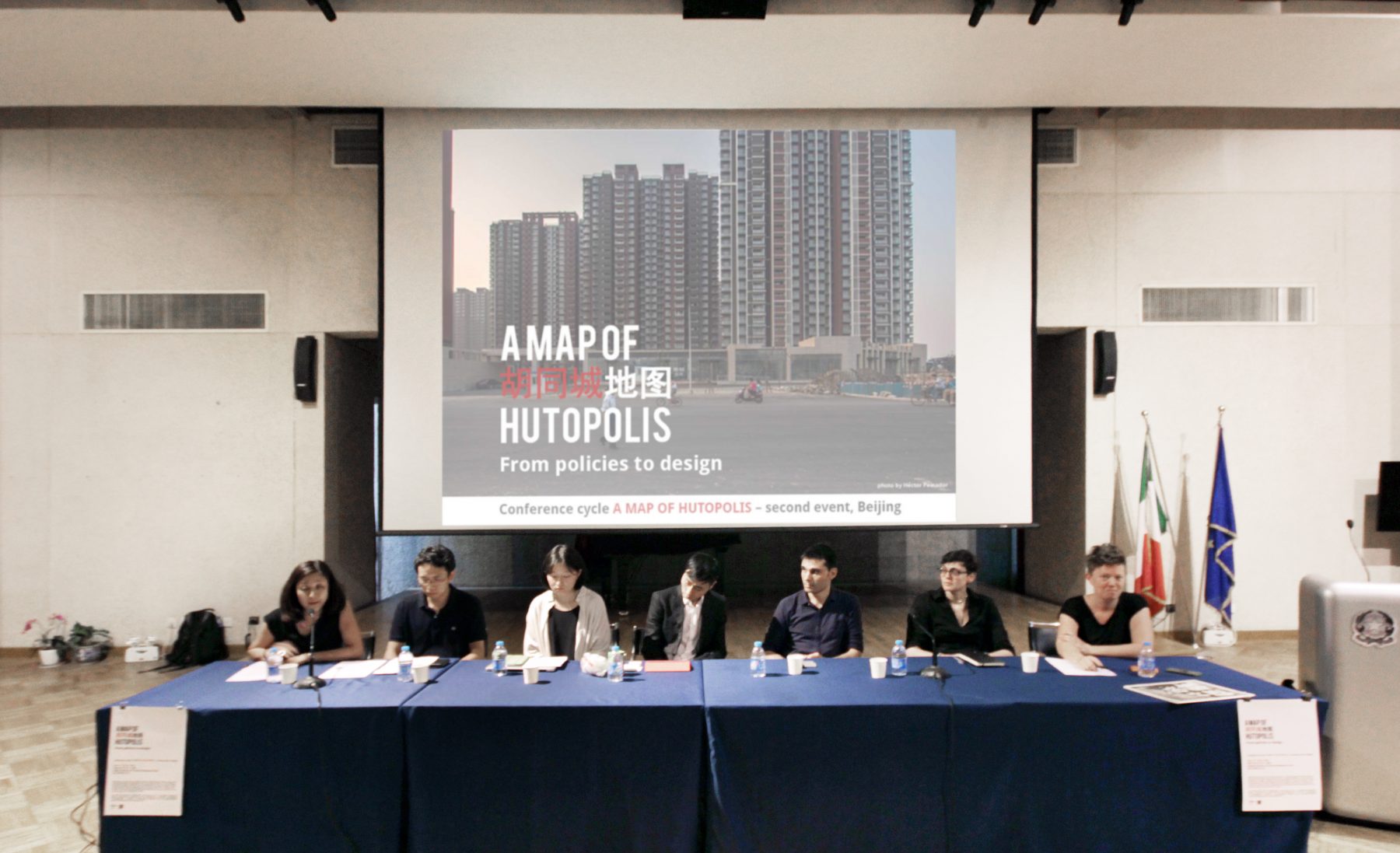 The second of the lecture series entitled 'A Map of Hutopolis', took place in Beijing together with a presentation about policies and design.
During the event, Toby Wong (Senior Architect at West Kowloon Cultural District Authority) presented the administrative and participatory process of the new cultural district of Hong Kong, while Jiang Cen talked about the initiatives developed at Dashilar in Beijing. The presentations were followed by a discussion with Matthew Hu (Head of Development at Prince's Charities Foundation in China) and the Hutopolis team will be represented by Eugenia Murialdo and Luis Aguirre Manso.
Public participation in urban development is a strategy commonly addressed by policy makers and key leaders in the last few years. In cities like Beijing and Hong Kong, this contribution can help to achieve better results and develop better policies for helping citizens to contribute to the development both at social and design level.
In the current times, characterised by communications and complexity, the future of the city is becoming more difficult to predict and plan. The traditional urban planning tools are not able to respond to the increment of interaction and changes, especially in Asia. In this context, the single contributions of citizens become an important part of the analysis necessary for the development of the city.
Luis Aguirre and Eugenia Murialdo presented a preview of the research and the developed projects and Céline Lamée, senior graphic designer at LAVA Beijing explained the creative process behind the publication. The event was introduced by Prof. Stefania Stafutti, director Italian Institute of Culture/Embassy of Italy in Beijing and moderated by Barbara Tsui (Editor-in-Chief at Abitare magazine, RCS Media Group China).